AC6 - Emerald Grotto, Amalfi and Ravello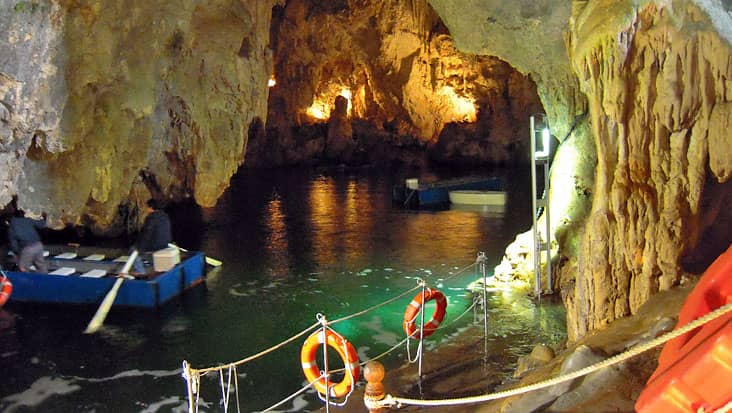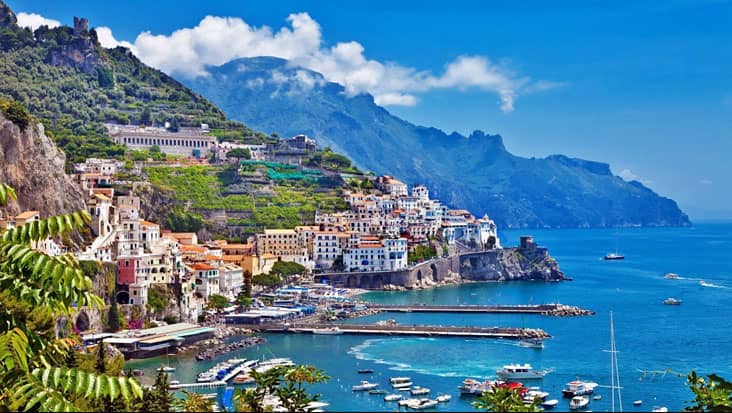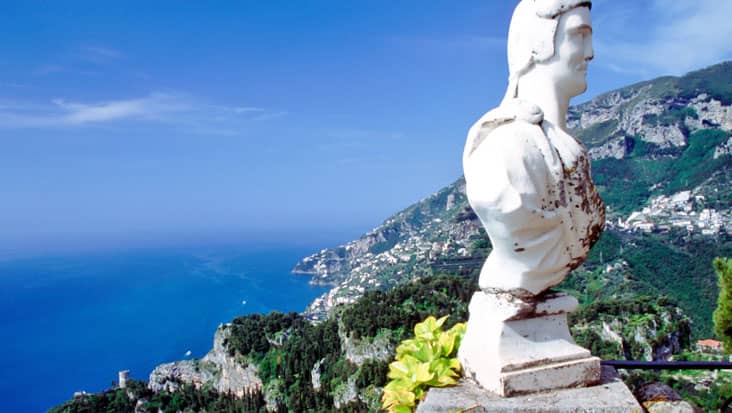 Duration 8 Hrs (Full Day Tour)

Available Everyday of the year

FROM

450
The Emerald Grotto (also called Grotta di Smeraldo) is in Conca dei Marini, a lovely bay about five kilometers (or 3 miles) west of Amalfi. The Emerald Grotto's key feature is its exquisitely brilliant blue and green water. The colors of the water reflect on the ceilings and floors, to cast a mysterious glow on the walls of the cavern. The Emerald Grotto is not the type of travel destination that doesn't transport you to another place, but to another world. On a clear and calm day, the boat ride into the Grotto itself is an experience, especially when you look back and see the view of the Amalfi coastline from the unique perspective from the sea.
The coastal road begins after Sorrento, and runs through the fishing villages of Praiano, Furore and Conca dei Marini, and continues until it reaches the busy square of Amalfi, which is situated on the seafront along a beautiful, pebbled beach. Behind this square lies the main shopping street of Amalfi and along the pedestrian street are various bars and cafés, not to mention the shops selling limoncello, casual clothing, swimwear, gifts, basic groceries, and of course, ceramics. Amalfi has some interesting sights to explore including the most spectacular cathedral along the coast and the paper factory and its museum. Your driver will suggest excellent local cuisine to satisfy anyone's taste preferences. Ravello, a rural village un-tainted by tourism, perched on top of the mountain cliff above Amalfi and Minori.
Ravello, is famous for its breath-taking views, natural beauty, and ancient monuments, presented at their best in the breathtaking gardens of Villa Cimbrone and Villa Rufolo. There are also many classical concerts held in the gardens of Villa Rufolo, located just off the main square of Ravello, tickets cost approximately 20,00 Euro each. Apart from the main cathedral, and museum there are many other churches to visit. Along the narrow arches of Via Roma, you will find a few small boutiques, and scattered around the vicinity are some traditional local restaurants with a cuisine quite different from those close to the sea; Cumpà Cosimo, Da Salvatore, Villa Maria, and Villa Amore, are all exceptional in their own ways.
This tour includes a Professional English-speaking driver. Due to strict Italian laws & regulations that protect officially licensed guides, our drivers can only comment and explain the sights from inside the vehicle and are not allowed to do so once they are outside the vehicle. A guide, where needed, can be hired on request at an extra cost.', 'Comfortable walking shoes are suggested for this tour. Make sure your cameras are charged or load up on batteries! The Emerald Grotto is accessible only when there is low tide. If the weather prohibits the tour, we will substitute another town to visit or spend more time in the other villages on the tour.
Read more
1-2 Passengers (Sedan) 450
3-4 Passengers (Sedan/Minivan) 500
5-6 Passengers (Minivan) 550
7-8 Passengers (Minivan) 600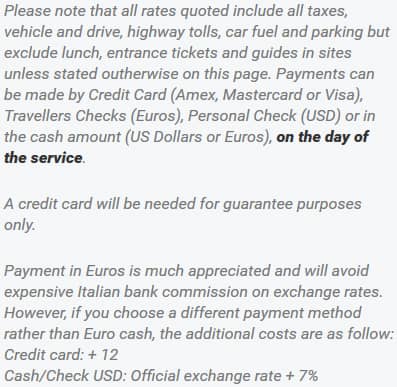 Similar Tours at Amalfi-coast