AC3 - Sorrento, Positano and Amalfi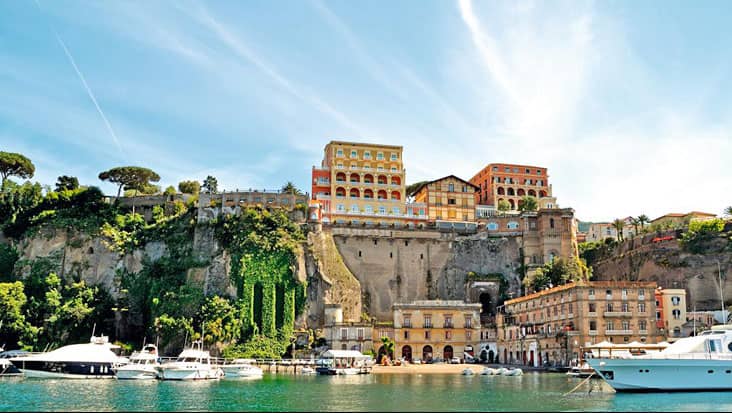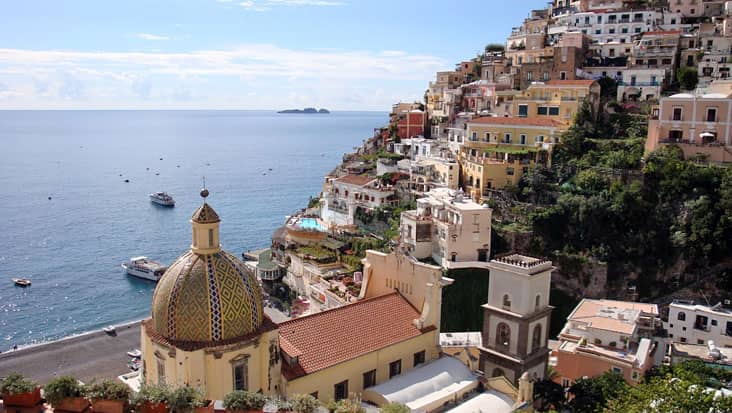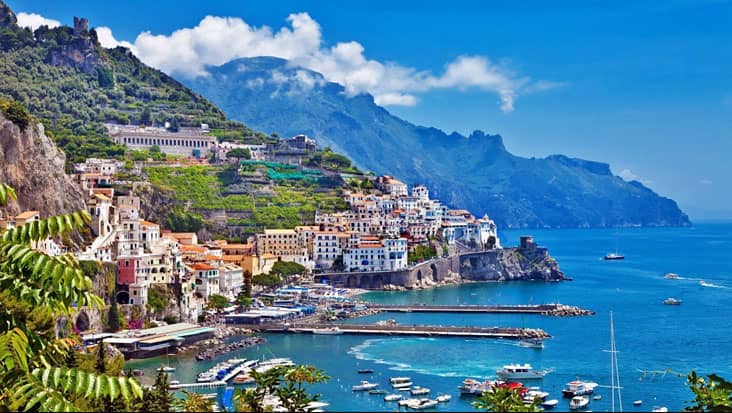 Duration 8 Hrs (Full Day Tour)

Available Everyday of the year

FROM

450
Cruise in Luxury Sedans Armed with Essential Amenities from Amalfi Coast to Sorrento, Positano and Amalfi Tour Visiting Beaches & Other Serene Landmarks.
To reach the international town of Sorrento we will drive up to the furthest point of the famous Costal Road, spectacular views of the entire bay of Naples and the Island of Capri (that was once joined to Sorrento) will take your breath away. A short drive through the town and we will arrive at its center – a major shopping mall for the local people as well as tourists, with many stores (normally open all day, every day in the summer, but during the low season between 09:00am – 1:00 then 5:00 – 10:00, approximately). The Pizzeria's in town are highly recommended, otherwise, the famous restaurant Don Alfonso that holds 3 Michelin stars, and is in the nearby village of Sant 'Agata.
Sorrento, also being a city from the past, has an interesting history museum "Correale di Terranova" that can be visited in the morning only. Down-hill directly through Positano, after the winding one-way road, is the busy central Piazza dei Mulini. There you must leave the car because streets leading to the waterfront are for pedestrians only. After our delicious lunch we will continue to the cathedral; shops selling ceramics, lemons, shoes, and clothing line the avenues on the way.
Positano is alive at night as well as during the day with exotic nightclubs such as "Music on the Rocks" and various bars and cafés that remain open until the sun begins to rise. There is a short walk back uphill to return to the car and back to the main road.
The coastal road begins after Sorrento, and runs through the fishing villages of Praiano, Furore and Conca dei Marini, and continues until it reaches the busy square of Amalfi, which is situated on the seafront along a beautiful, pebbled beach. Behind this square lies the main shopping street of Amalfi and along the pedestrian street are various bars and cafés, not to mention the shops selling limoncello, casual clothing, swimwear, gifts, basic groceries, and of course, ceramics. Amalfi has some interesting sights to explore including the most spectacular cathedral along the coast and the paper factory and its museum. Your driver will suggest excellent local cuisine to satisfy anyone's taste preferences.
This tour includes a Professional English-speaking driver. Due to strict Italian laws & regulations that protect officially licensed guides, our drivers can only comment and explain the sights from inside the vehicle and are not allowed to do so once they are outside the vehicle. A guide, where needed, can be hired on request at an extra cost.', 'Comfortable walking shoes are suggested for this tour. Make sure your cameras are charged or load up on batteries!
Read more
1-2 Passengers (Sedan) 450
3-4 Passengers (Sedan/Minivan) 500
5-6 Passengers (Minivan) 550
7-8 Passengers (Minivan) 600