ACNA7 - Sorrento, enroute to Naples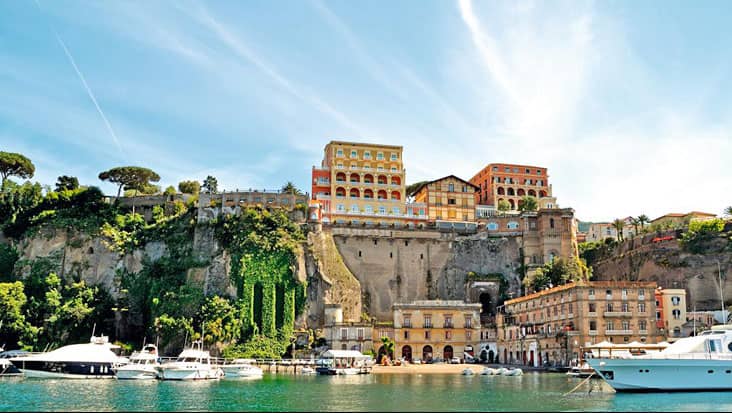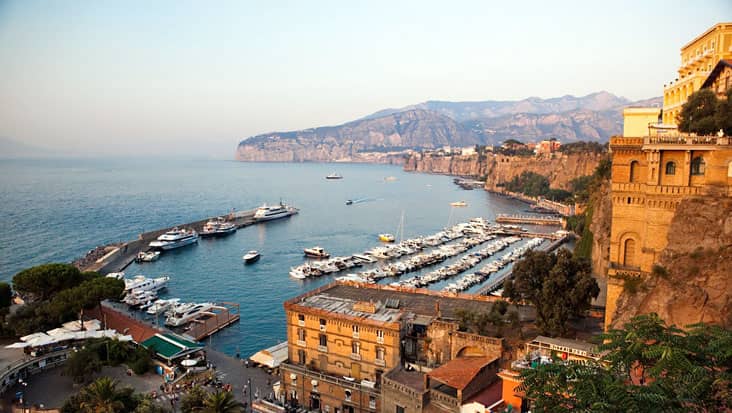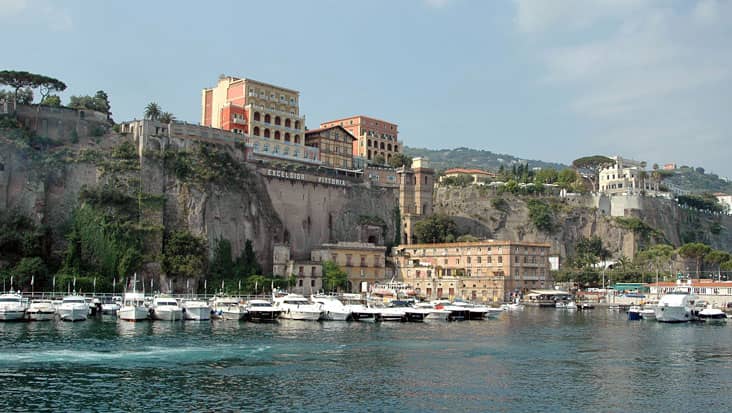 Duration 4 Hrs (Half Day Tour)

Available Everyday of the year

FROM

340
Cross the Lovely Coastal Road in a Hired Mercedes Car Viewing the Waterfront Areas Consisting of Beaches from Amalfi Coast to Sorrento En-route to Naples.
Italy is one of the most celebrated areas when it comes to scenic wonders. There are regions such as the Amalfi Coast which are frequently visited by tourists all across the year. If you are interested in exploring the actual attractions of Italy, then request a road trip that starts from Amalfi Coast. This area is counted as a hub for travelers since it has connectivity to almost all the major cities. We offer one of the finest and trusted chauffeur services in this region so that you can examine the hidden elegance of Italy in a relaxed environment. Benvenuto's tour package of Amalfi Coast to Sorrento En-route to Naples is like a magical stretch that shouldn't be missed. You will experience the amazing coastal backdrops to high cliffs during your travel.
The tour from Amalfi Coast to Sorrento Enroute to Naples will be mainly covered on the coastal road. It will take you almost four hours to reach Naples. Your first destination will be Sorrento which is situated close to the Bay of Naples. Sorrento is drenched in the rich Italian culture and is known for its traditional Neapolitan Pizza. We have a skilled team of professional drivers who are well aware of the road maps. They will easily take you to the important tourist sites in Sorrento. You need not worry as the driver will also help you find the best shopping locations and restaurants in the vicinity. The best part is that, you will be offered detailed information about every highlight which you cross from the chauffeur itself. For the convenience of foreign travelers, we have hired a group of English-speaking drivers who can also converse in the native language.
The tour package to Sorrento on the way to Naples starting from Amalfi Coast includes highway tolls, car fuel, parking fee, etc. Private guides can be hired but that cost is excluded from the package. Our chauffeur service packages vary depending on the number of travelers. We offer customer-friendly service that gives due consideration to the choice of the traveler. This is why we offer a myriad of options in vehicles ranging from sedans, minivans and minibuses for group travels. These vehicles are equipped with conveniences for an enjoyable travel.
Read more
1-2 Passengers (Sedan) 340
3-5 Passengers (Sedan/Minivan) 435
6-8 Passengers (Minivan) 490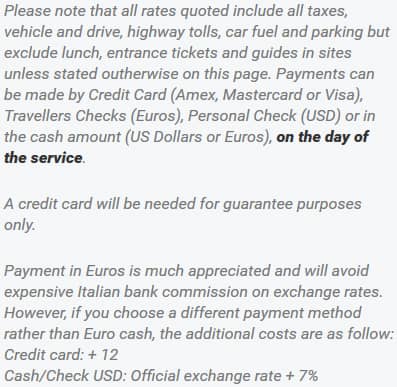 Similar Tours at Amalfi-coast