CI4 - Create your excursion of Rome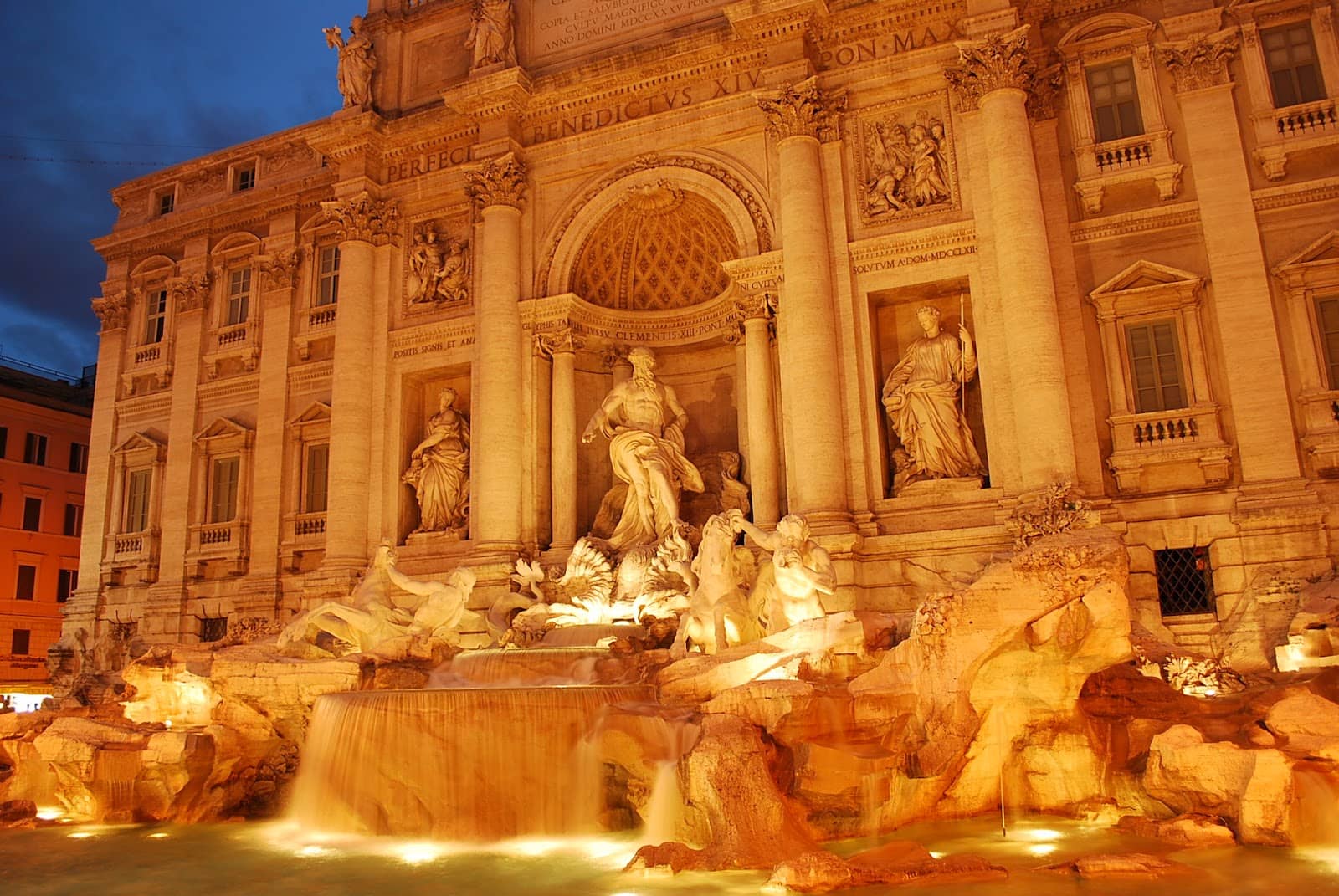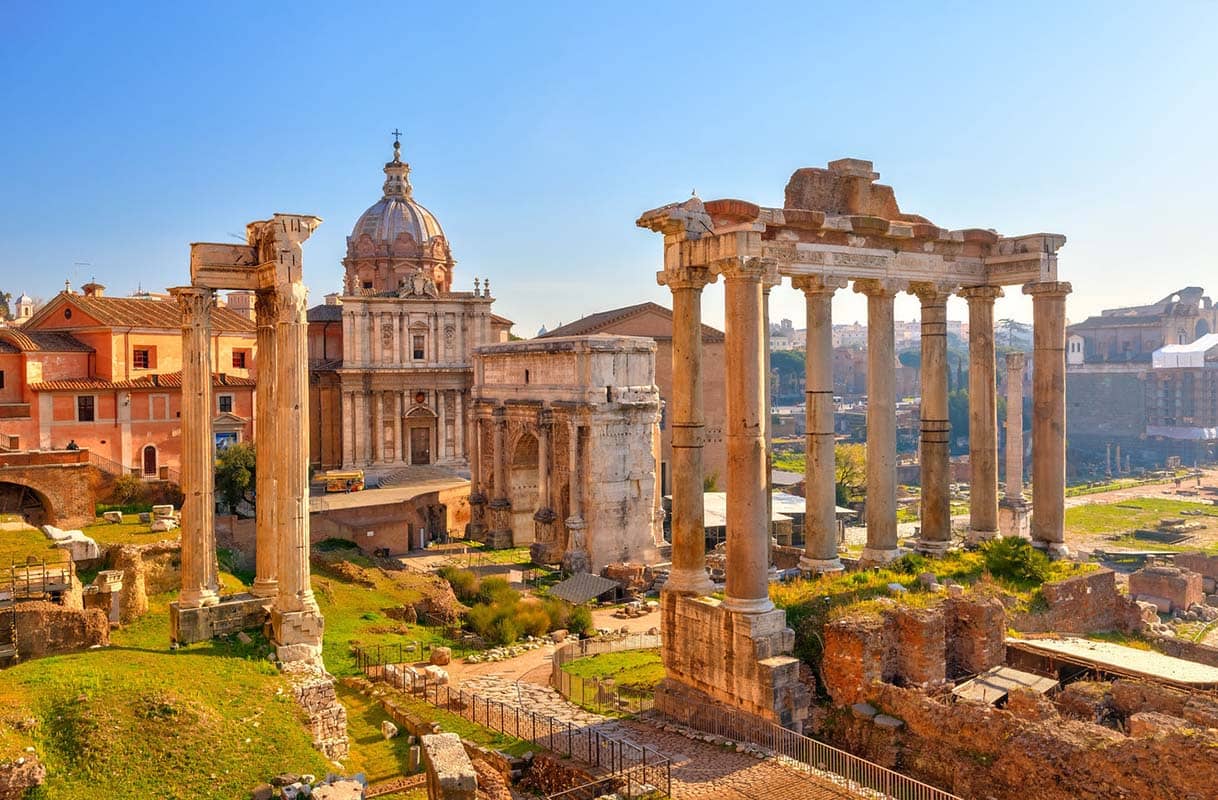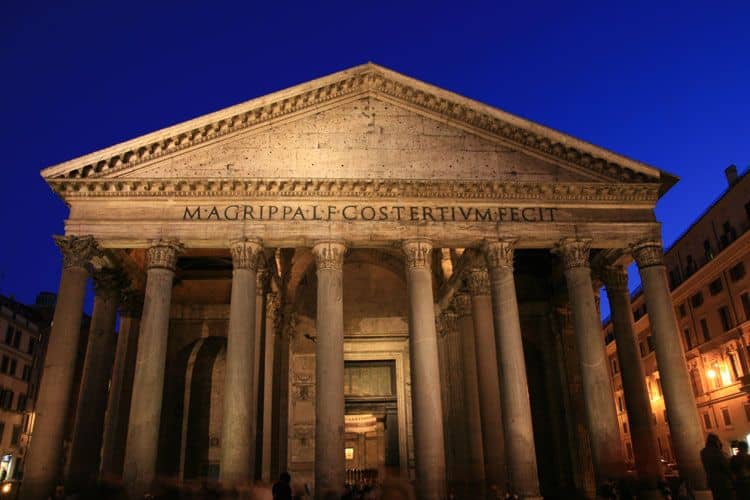 Duration 9 Hrs (Full Day Tour)

Available Everyday of the year

FROM

525
Create your excursion of Rome from Civitavecchia Shore Excursion to Explore Classic Ancient Monuments & Sites Managed in Chauffeur Driven Vehicles.
Civitavecchia is a lovely destination that is located in the central region of Lazio. You would admire the sea port which is the popular attraction of this town. There is also a lighthouse present in this serene land that offers an exciting image. Many travelers access a road trip from Civitavecchia to nearby regions in hired vehicles. If you wish to travel in style, then do trust the services offered by Benvenuto. You can create your excursion of Rome from Civitavecchia Shore Excursion in luxury cars. We offer Mercedes sedans and minivans that are perfect for long distance travelling. You would get to check out popular historical sites in Rome during this ride. The tour would be completed in nine hours managed in total comfort. One should start this journey during the day time so as to reach maximum tourist highlights.
You should prefer Civitavecchia to create your excursion of Rome Shore Excursion for touring a number of heritage sites. The driver would act as a perfect guide and will impart precise knowledge related to ease of these sites. The tour will include a visit to Vatican Museum, St. Peters Church, Colosseum, Imperial Forum Avenue, Aventine Hill, St. John Lateran, Pantheon, Trevi Fountain and a lot more highlights. Your needs would be carefully managed by our experienced chauffeur. The best aspect of our service is that, we offer English-speaking chauffeurs who are well aware of the native routes. Our service is quite renowned in Italy due to attractive tour features. You would be guided to superb restaurants which serve delicious cuisines. There is an entrance fee for visiting different sites but this cost has to be paid separately.
Benvenuto chauffeur service allows you to select Mercedes S-Class and E-Class sedans that are quite charming. These cars can accommodate up to three passengers for long distance cruising. Minivans such as Mercedes V-Class and VW Caravelle can easily hold up to eight passengers. If the number of passengers is quite large then you can opt for a minibus. Our tour package cost varies depending on the count of passengers and the vehicle selected. Dining cost and guide hiring cost are different from the trip expense.
Read more
1-2 Passengers (Sedan) 525
3-4 Passengers (Sedan/Minivan) 575
5-6 Passengers (Minivan) 625
7-8 Passengers (Minivan) 675
9-10 Passengers (Minibus) 925
* Extra pax charged at 50 Euro per person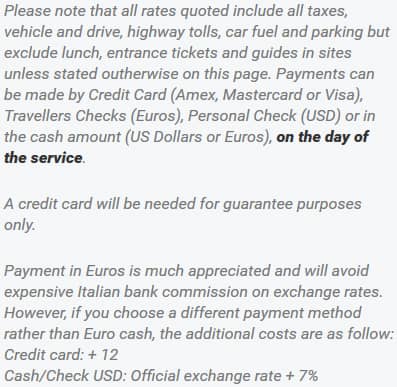 Similar Tours at Civitavecchia