AP7 - Amalfi and Paestum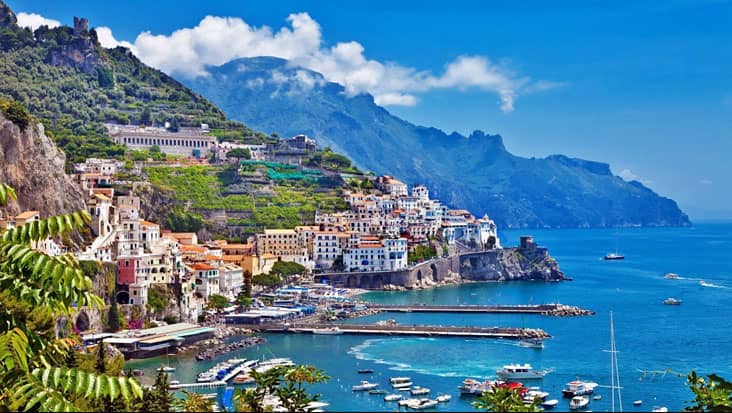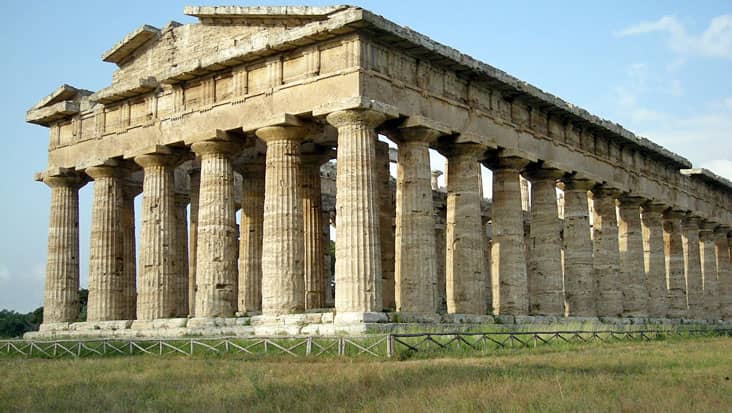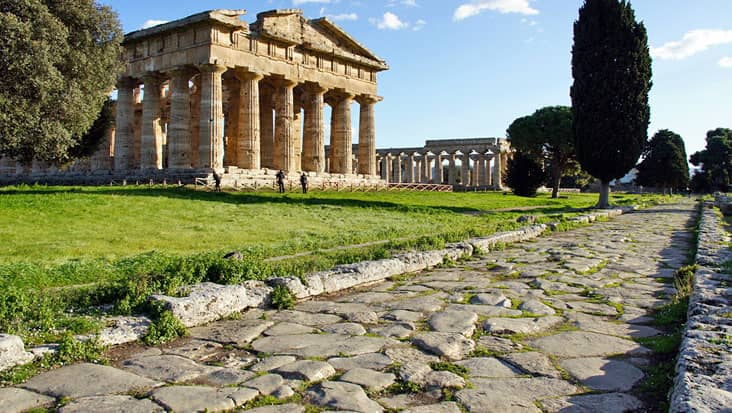 Duration 8 Hrs (Full Day Tour)

Available Everyday of the year

FROM

450
Explore Wonderful Scenic Landmarks & Historical Excavations Riding in Chauffeured Limousines during Amalfi Coast to Amalfi and Paestum Shore Excursion.
Amalfi Coast is one of the prominent areas of Italy. The coastal lifestyle present in this region is quite attractive. The best way to explore this area is by accessing a road journey. The Amalfi Coast to Amalfi and Paestum Shore Excursion is a unique tour that can be managed in chauffeured vehicles. Our service is quite popular in the country since we offer a luxurious travel experience to the customers. The ancient town of Paestum along with the scenic area of Amalfi would be safely toured in sedans & minivans. This tour package can be hired for all days of the year.
It is advisable that you start this tour during the day time. This will allow you to reach all the major sites without any delay. The Amalfi Coast to Paestum and Amalfi Shore Excursion would help you absorb the beauty hidden in south Italy. Paestum is an ancient town that once belonged to the Roman Empire. At present, this area is popular among tourists for its various archaeological sites. You can check out the Greek temples along with antiquities that are very impressive. The next destination is Amalfi which is famous for its port & beaches. A watery backdrop along with high cliffs makes this location very amusing. You can visit the cafes and restaurants that are perfect for savoring excellent cuisines. The chauffeur hired from our service would help you reach all the major tourist sites. These drivers are well aware of the native routes which count as an advantage. During the journey the chauffeur would provide classic details about various highlights and is part of Benvenuto's service. What more? We possess English-speaking drivers who can easily communicate with international travelers.
For this travel you can access Mercedes & VW vehicles. Our chauffeur service offers sedans, minivans and minibuses. Each of these vehicles consists of GPS systems which help in hassle-free navigation. The trip cost includes driver & vehicle cost along with parking, fuel and toll taxes. There are different tour package costs which depend on the vehicle you choose for this journey. Entrance fee to various sites and dining cost is excluded from the trip expense.
Read more
1-2 Passengers (Sedan) 450
3-4 Passengers (Sedan/Minivan) 500
5-6 Passengers (Minivan) 550
7-8 Passengers (Minivan) 600
9-10 Passengers (Minibus) 950
* Extra pax charged at 50 Euro per person